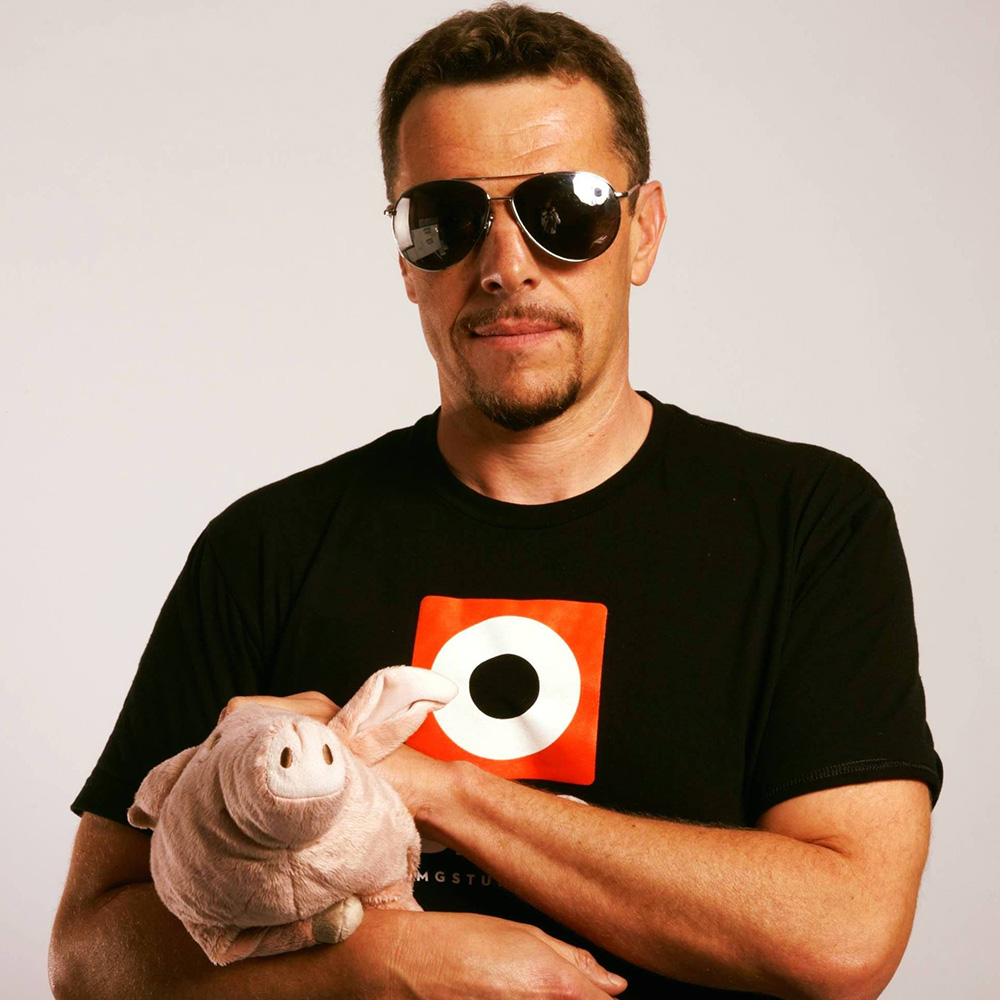 He grew up on both sides of the Iron Curtain (alternately in Lower Austria and Northern Bohemia), completed his school education in Austria. Graduated from the Francisco Josephinum, then studied journalism, political science, psychology and parapsychology (yes, seriously) in Vienna, Eggenfelden and Edinburgh.
While studying, he worked as a journalist, DJ, and event manager. Elected to the city council at the age of 21 (campaign slogan: Whlts Ertl wus eh scho wuarscht is!) and re-elected twice, spending a total of 15 years as a politician. After graduating, Czech teacher at secondary schools, grammar schools and technical colleges.
2003 change into the computer games industry, 2005 foundation of the own studio "Homegrown Games". CM, designer and producer of about 80 games for almost all systems, including seven own productions.
Small actor in numerous TV productions for ORF, Sat1 and others - mostly as stereotypical East Mafiosi or quirky migrant. Leading roles in "Legacy of Cthulhu" and "Into the Dark".
Producer, composer and unfortunately also singer of various EBM / Dark Wave music of questionable taste. Numerous published, some award-winning short stories and poems during his Goth phase, (co-)author of publications on psychology, theology and video games. Author of the infamous Gtterdmmerung Compendium. Ghostwriter of two licensed novels.
Creator & writer of the "Onur Cycle" (Military SciFi), the "Avatar Series" (Comedy Freelancer SciFi), the "Klingensnger Saga" (Postapocalyptic Fantasy) and several independent novels in the genres SciFi, Thriller, Horror.
Medium full contact swordsman. Former American Football League player. Speaks five languages fluently with terrible accent and can plead innocence in 8 more and ask for bail amount. Currently lives in Australia and will not return until every poisonous animal there has bitten / stung / nettled him at least once.